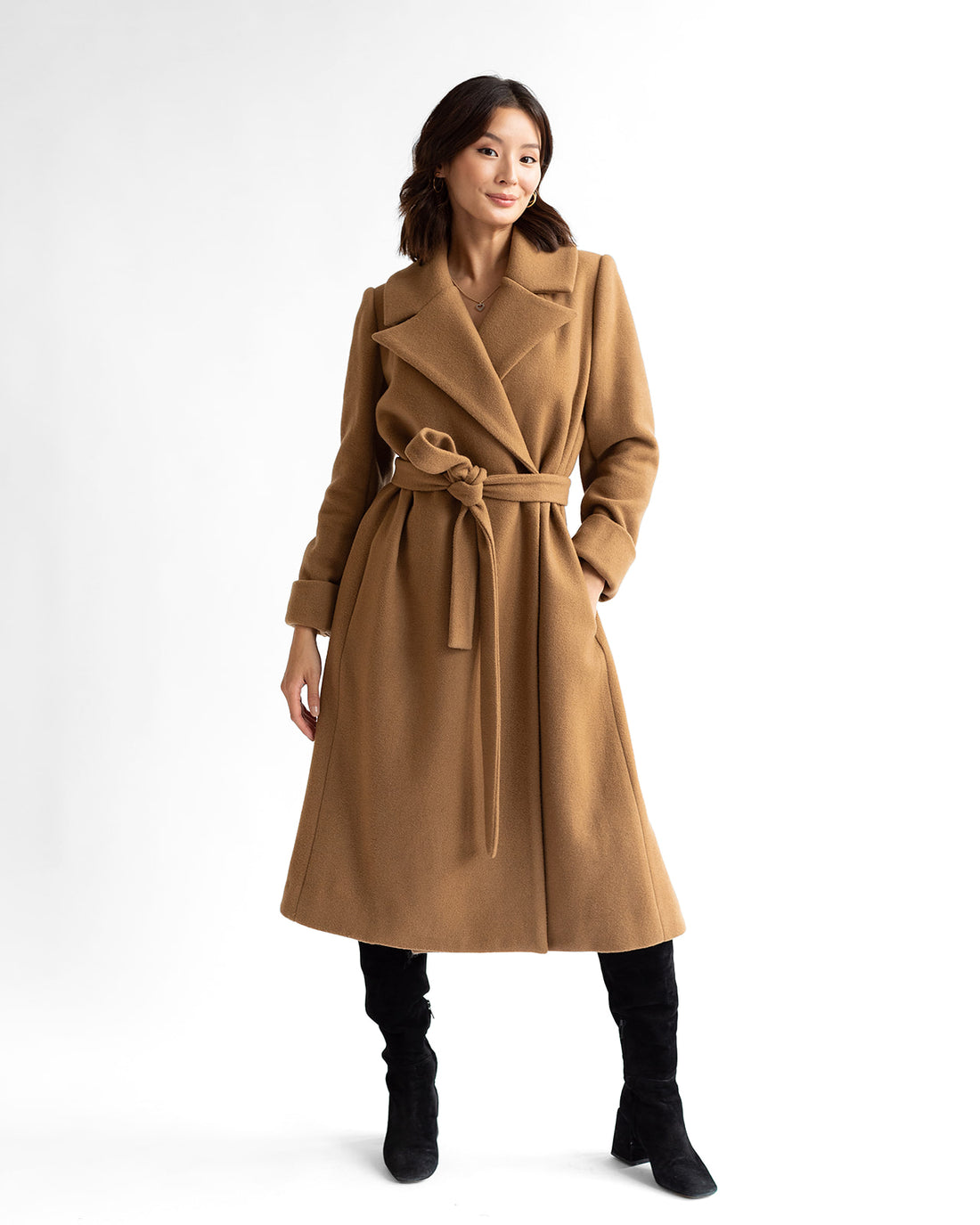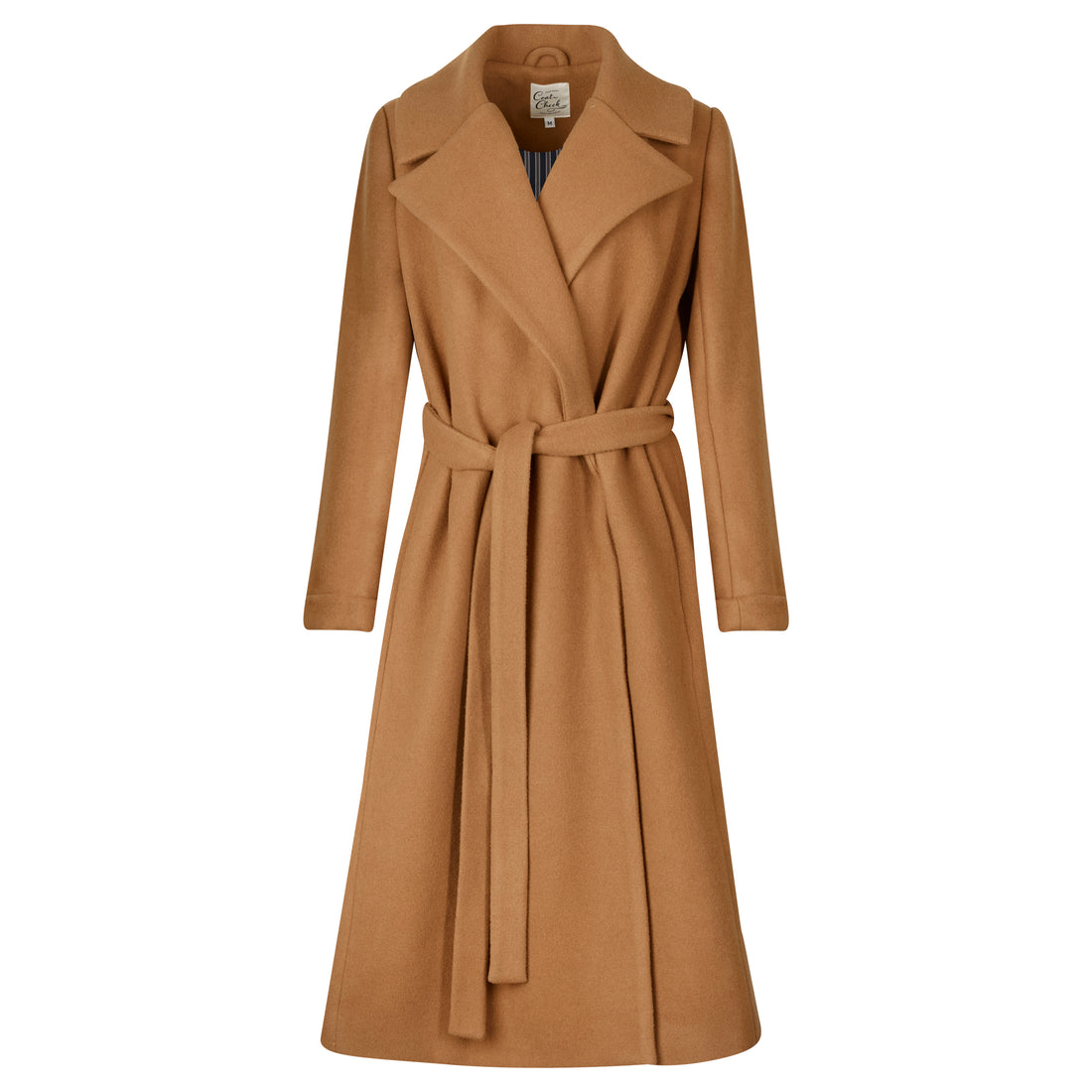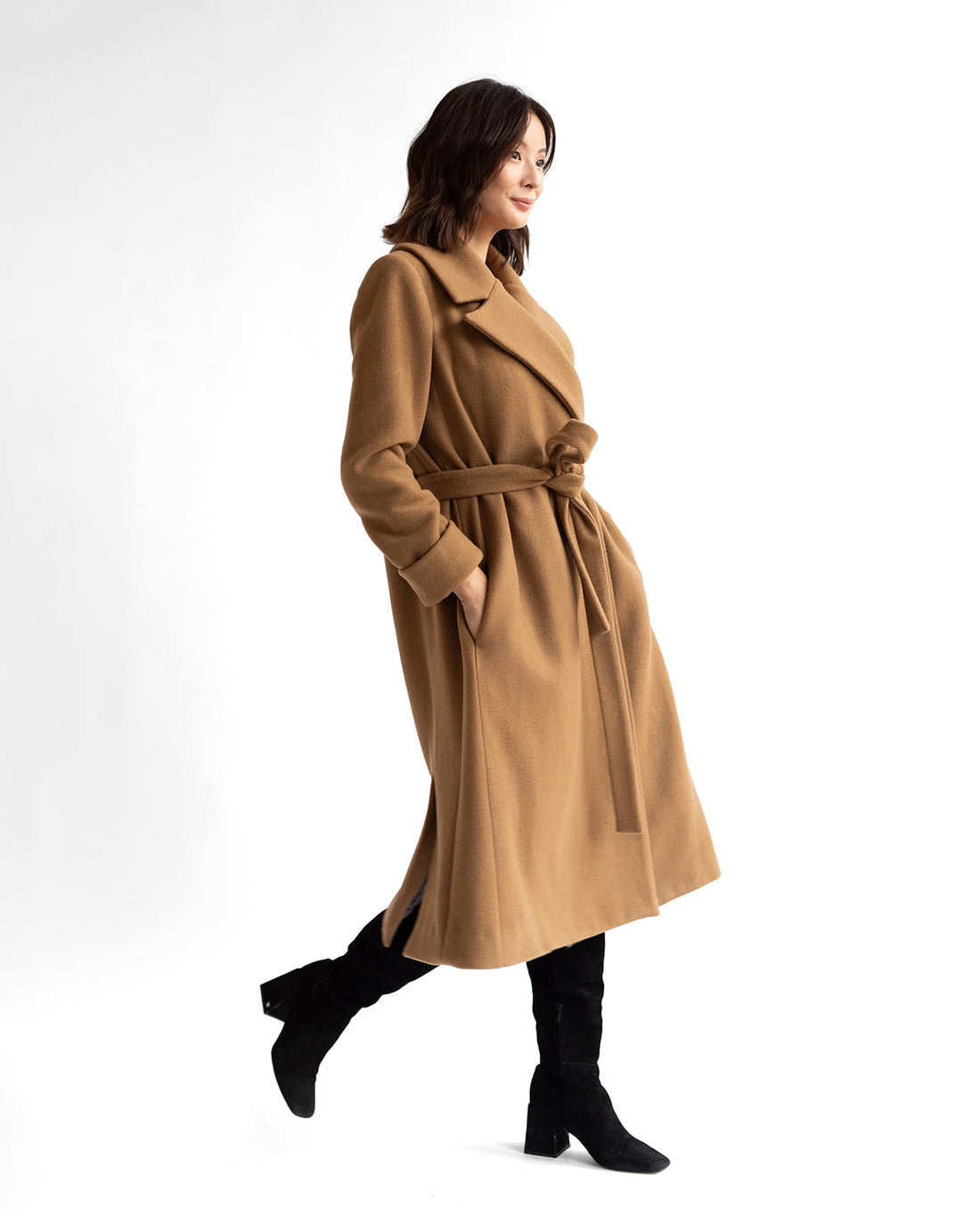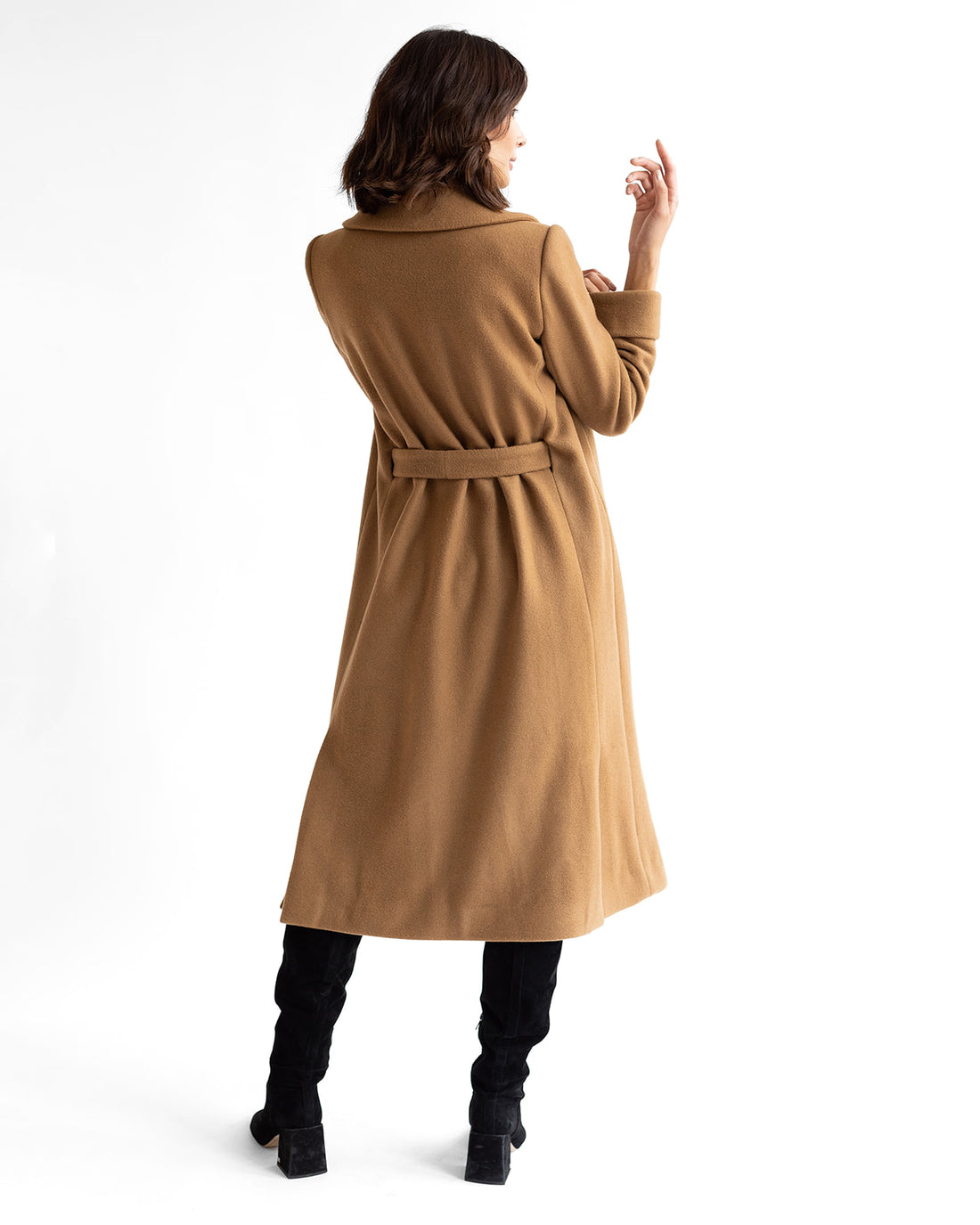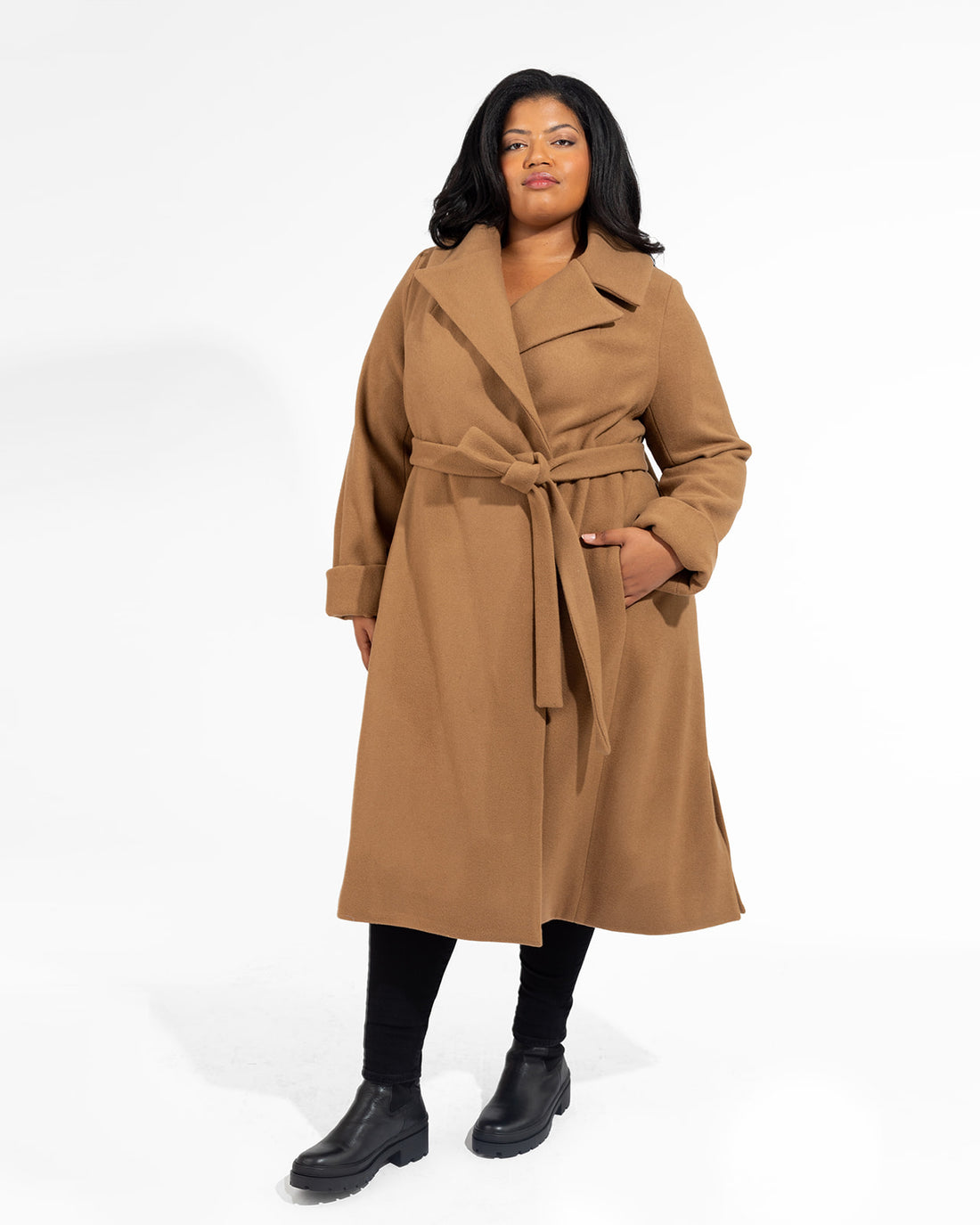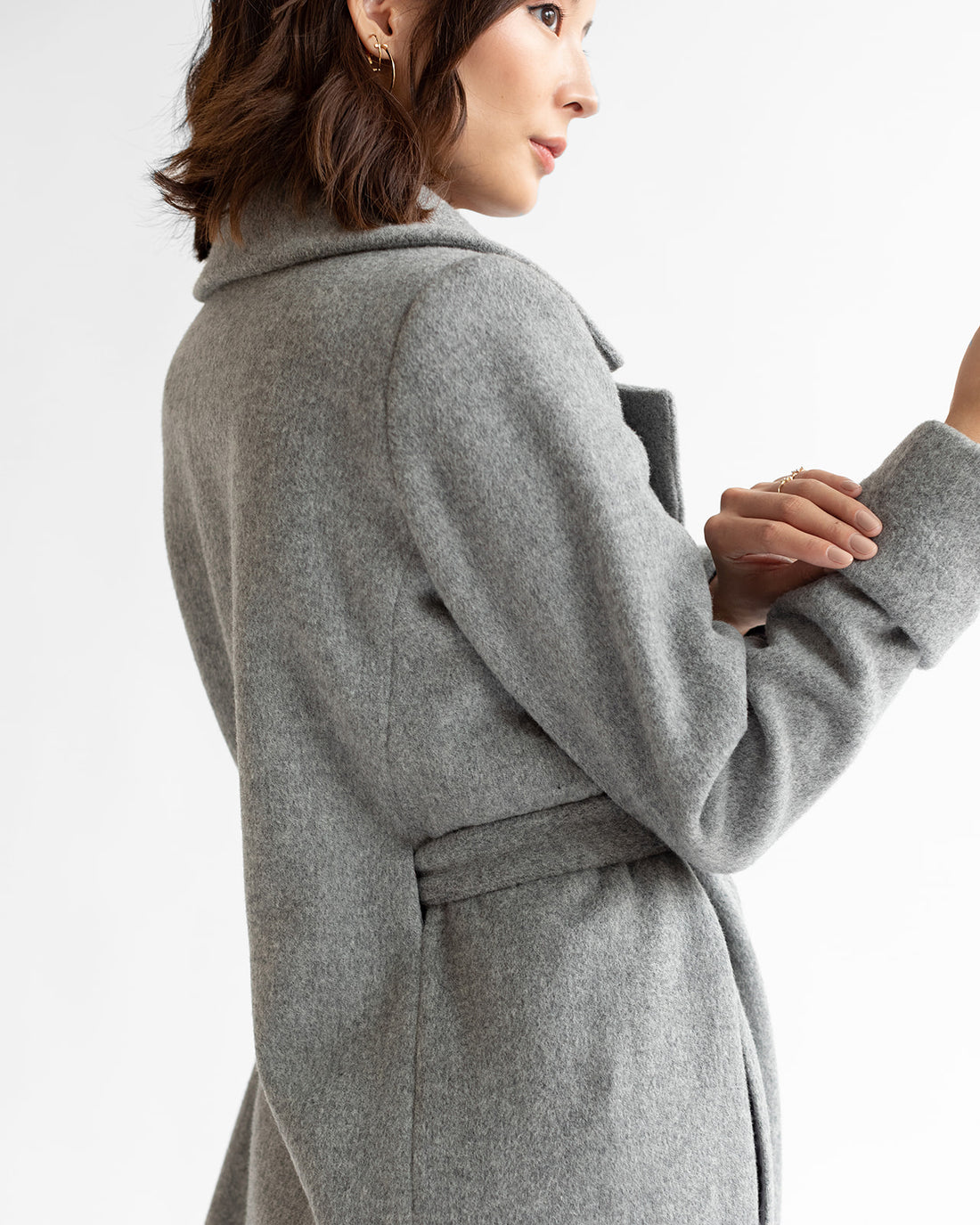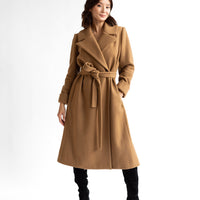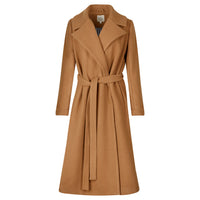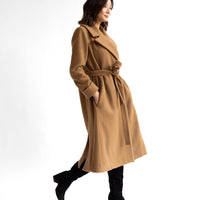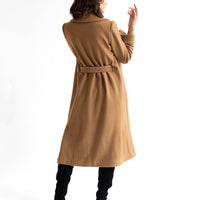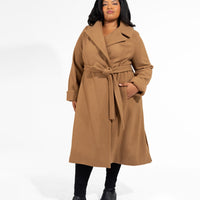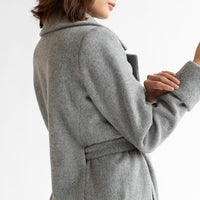 The Dearborn Overcoat - Caramel
The most beautiful coat!
From the moment I tried on the Dearborn Overcoat I knew I had purchased something special. This coat automatically elevates anything your wear with it's luxurious feel and sophisticated cut. This is a high quality, American made coat that should be a staple in a lady's wardrobe. Lastly I'd like to thank Liz for the $200 giftcard (I never win anything!), and also for being so gracious and creating these beautiful heirlooms!
Heirloom
I have been on the hunt for a quality wool coat for a number of years, and I was over-the-moon when my husband surprised me with the camel Dearborn this last Christmas. I had emailed with Liz, the designer, earlier in the year. She was happy to tell me more about the fabric, answer some specific questions I had about the belt/construction, etc. I think it's pretty special that Liz communicates directly with her customers in this way!
My husband bought me a medium based on the size chart, but I ultimately decided to exchange it for a large, and Liz made the process super easy. As far as the coat itself: WOW. It met my every expectation (and then some)! The craftsmanship is unparalleled, the fabric equal parts soft and durable, the color and style timeless. I live in Minnesota, and have a high standard when it comes to outerwear. This coat is as functional (and warm) as it is elegant.
Please, do yourself a favor. Skip the cheap polyester coat. Don't feed the fast-fashion machine. I promise the Dearborn is worth every penny. This is fashion the way it was meant to be.
Absolute stunner of a coat
I've had my eye on this coat for months and finally made the purchase. It took a few weeks for production and shipping since my size was out, and Liz had to make one for me upon order -- but that wasn't a problem at all since it's late springtime at the moment.
The coat arrived today and it was soooooo worth the wait. Absolutely gorgeous, incredibly well-made, and heavy (in the good way that you WANT a winter coat to be). I'm so excited to show it off this winter!
If you're thinking about buying it but are on the fence: do it. You deserve it.