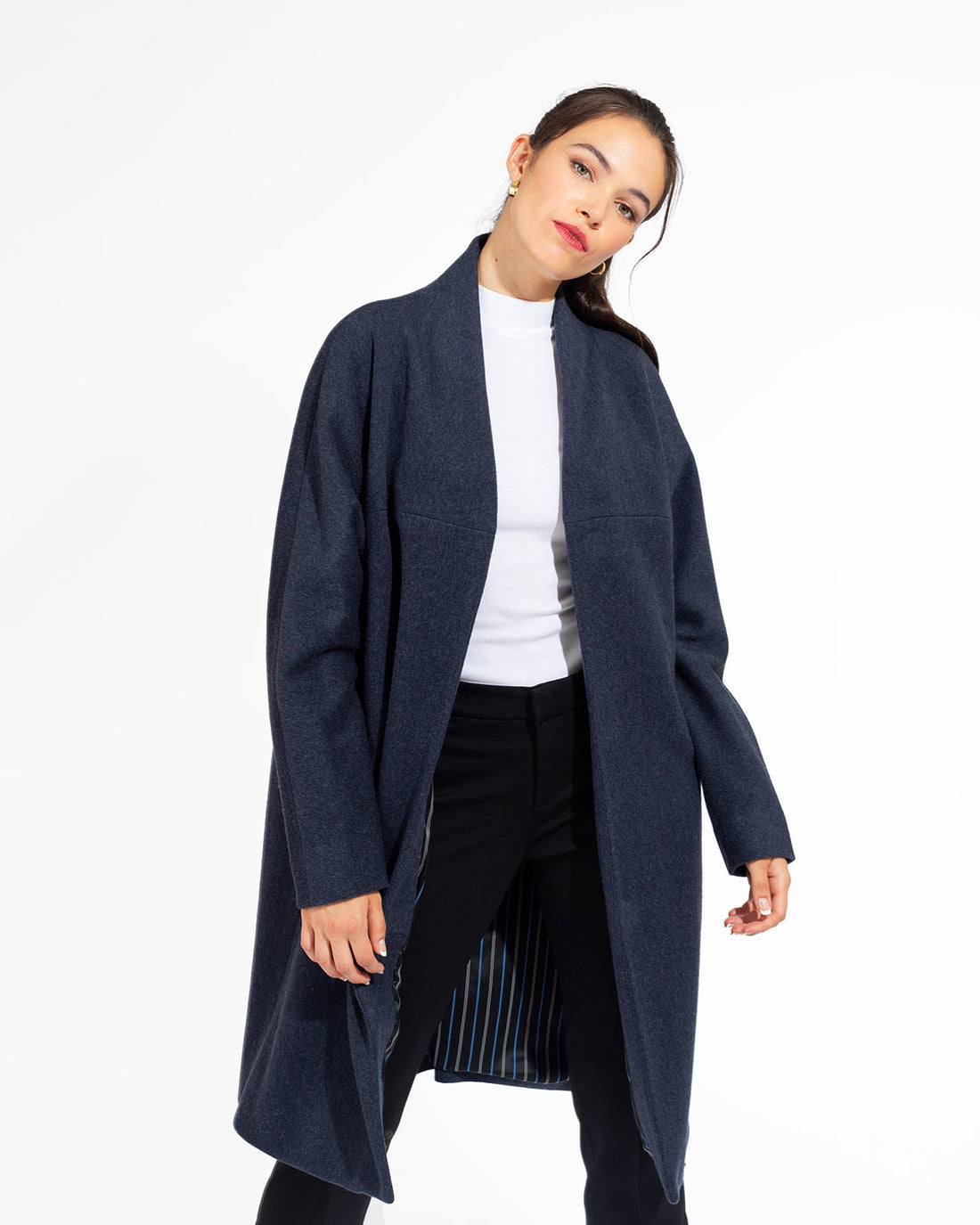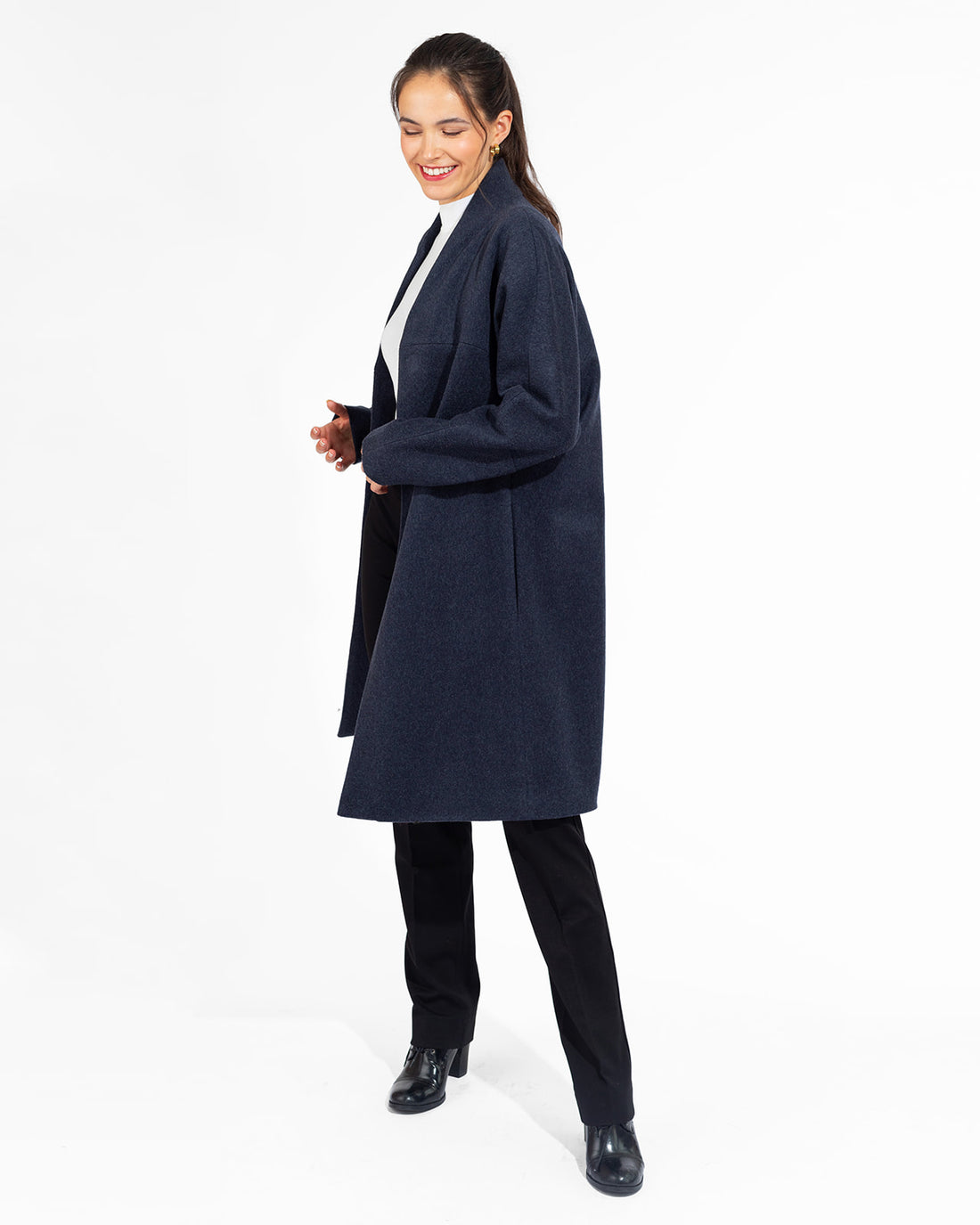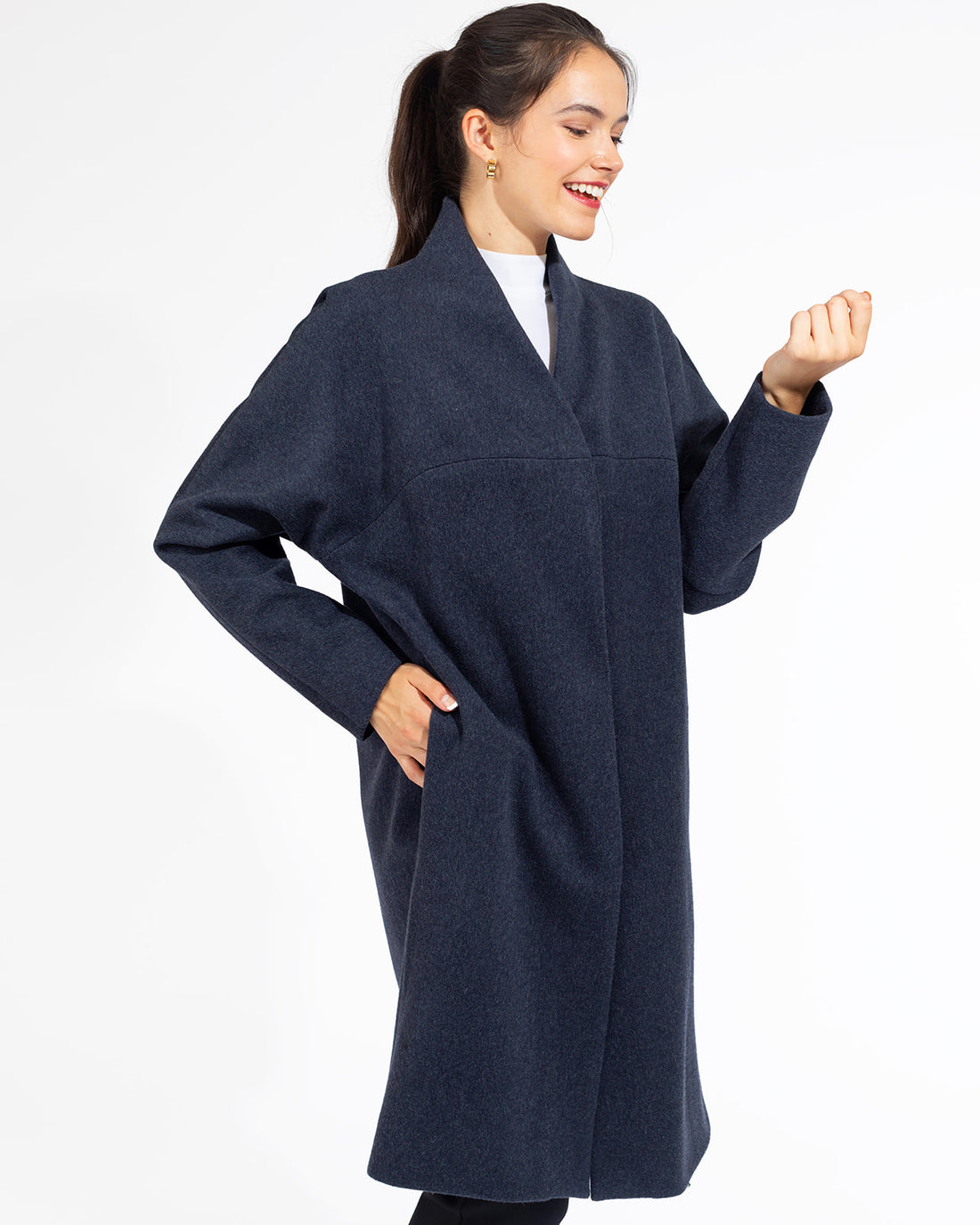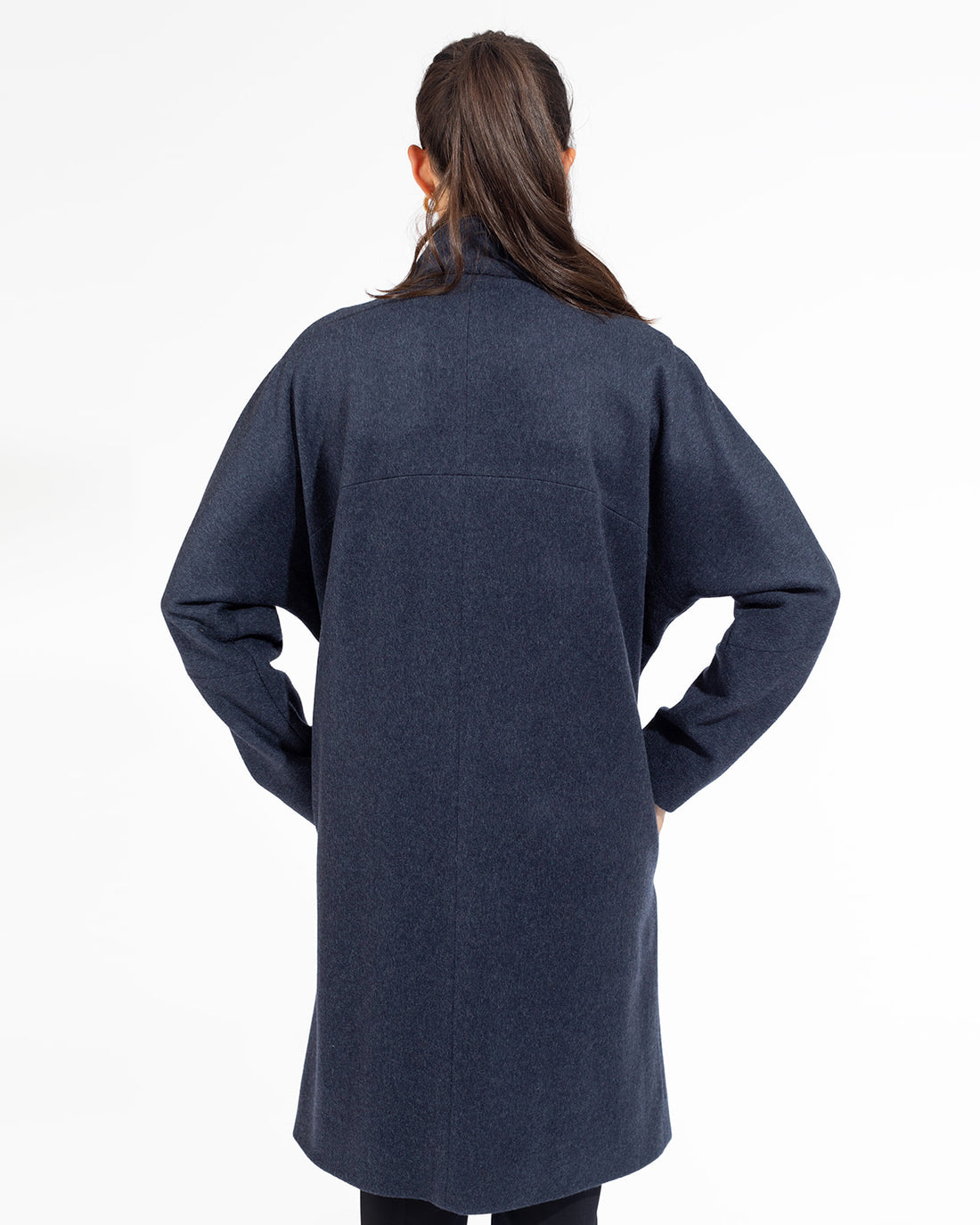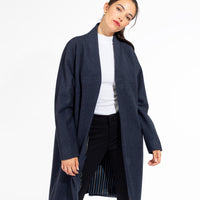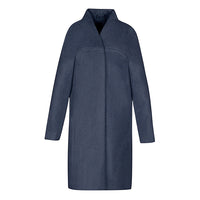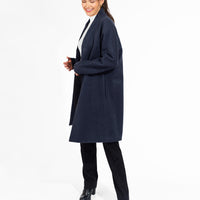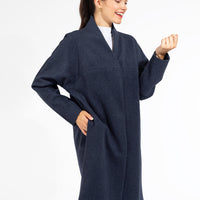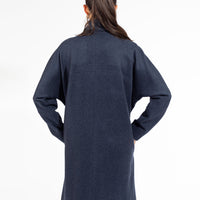 The Chicago Cardigan Coat - Marine
Gorgeous, gorgeously made - and functional, to boot!
I bought the Chicago Cardigan Coat in Marine, after returning time and again to it on the Coat Check Chicago website, pining, and finally deciding I deserved a useful treat. What person who lives in a cold climate city like Chicago ever regrets buying another coat??
This coat is everything I've dreamed: the softest wool, delightfully playful but sophisticated pinstripe lining, the most careful design and execution, extremely warm but lightweight. It instantly elevates the scrubbiest t-shirt and jeans to that French-girl-chic aesthetic (done Chicago-style, of course) to which so many aspire. Did I mention it has pockets? And magnetic closures, to protect you from Chicago's gusty winds? I know I will get so much use out of this coat for years and years to come.
Oh, and when Liz emailed me to let me know my coat was ready, could she put it in the mail to me?, I had to let her know I was so excited about the jacket but I was traveling for a couple of weeks; could she hold off until x date? Liz not only held it for me so that it would arrive a day or two after my return, but she also included a handwritten note to say she hoped I had a great vacation and loved my new coat. That's the sort of care, thoughtfulness, and loveliness you receive with Coat Check Chicago. Thank you, Liz!
So perfect for Winter/Fall layers!
I wanted this sleek style, so I waited until there was a color I needed. This is a must have addition to your Fall/Winter coat collection. Easily layers, love the clean look of the magnetic closures, plus it is lined so layering is easy. My usual size Medium (5'8", 140#) is great to wear over sweaters, plus the length is great with tunics, or dresses. If you have broad shoulders or longer arms, don't fear...this one is great due to the design/styling. The Marine color is a lovely neutral light navy marled looking color. To me it feels like a mid-weight wool, not quite the heavy dense weave of my Southport Overcoat...but will be perfect on all except the coldest days. Highly recommend.
Lovely coat
The design of this coat is amazing. It is roomy for layering and yet sleek looking. I love the soft fabric and the magnetic closures. The pockets are a good size, too. This is a beautiful coat and I am very happy with my purchase. Thank you for the design and the sewing details.
Top Notch
This is an amazing shop with women who know their stuff. I am so pleased with my coat. Such high quality and so unique. I highly recommend you follow the shop and see their fabulous wares!!
The Perfect Balance
The Chicago Cardigan Coat really is the perfect balance in all respects. Incredibly comfortable but extremely sharp. It's mid-weight keeps you warm but without the bulk, great coat for layering over a sweater. It's holds it's shape yet isn't dramatic. It's a timeless cut with instantly recognizable quality craftsmanship/materials. True to size worked best for me with room for a thicker under layer. I have wider shoulders and a slimmer waist, could have sized down but wanted room for a warmer under layer. Extra length in arms will be great for longer armed gals. This coat will easily be a staple for many years.