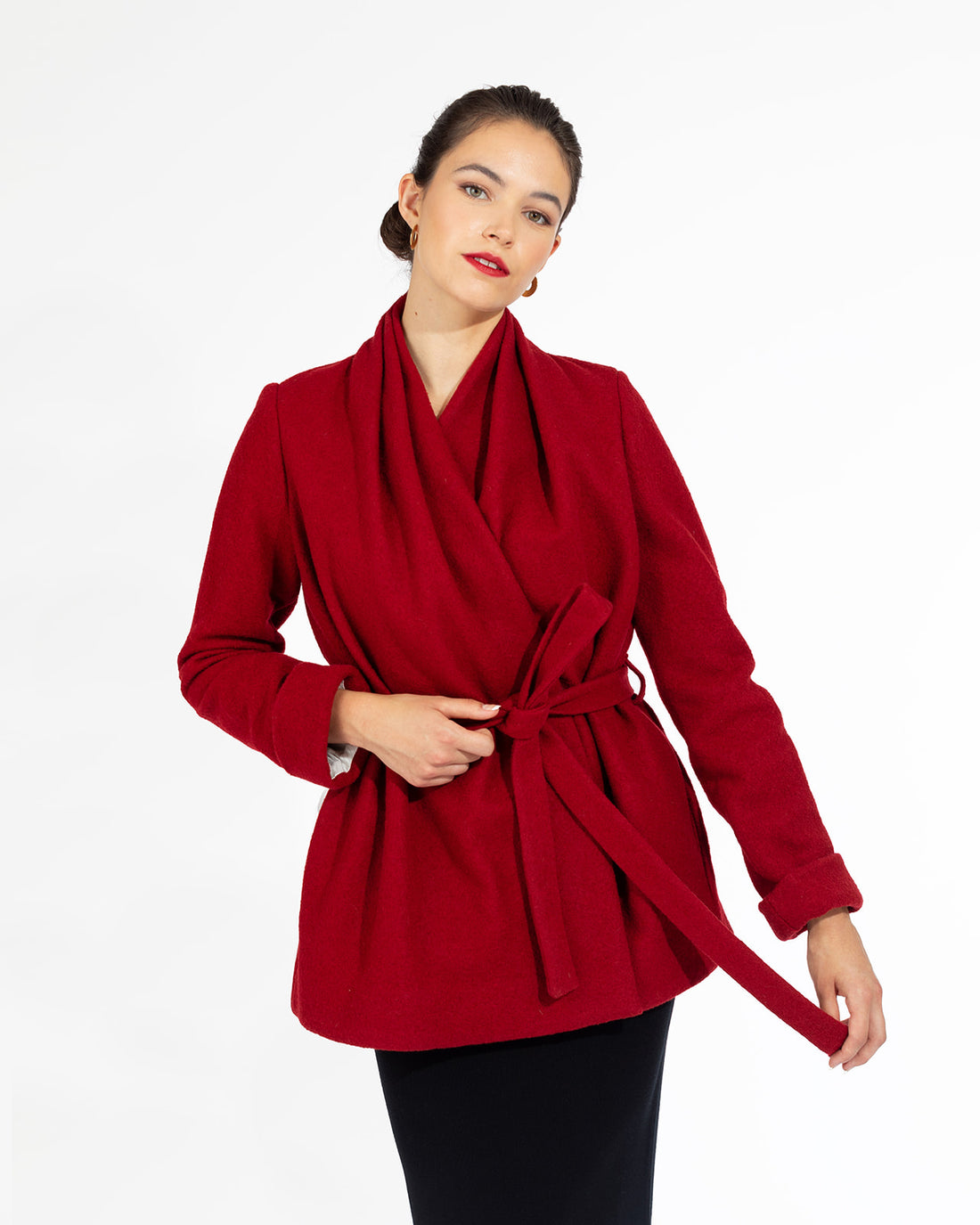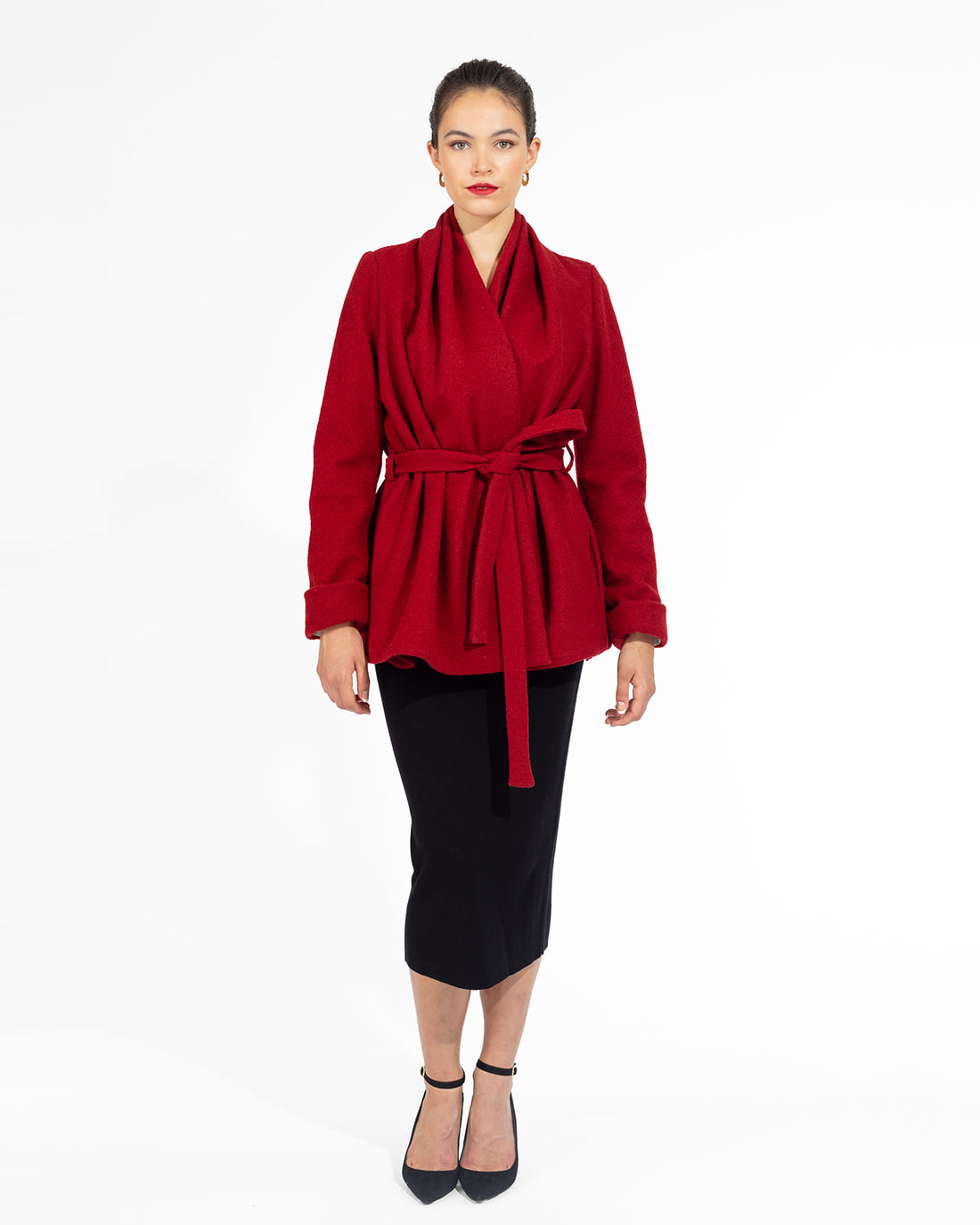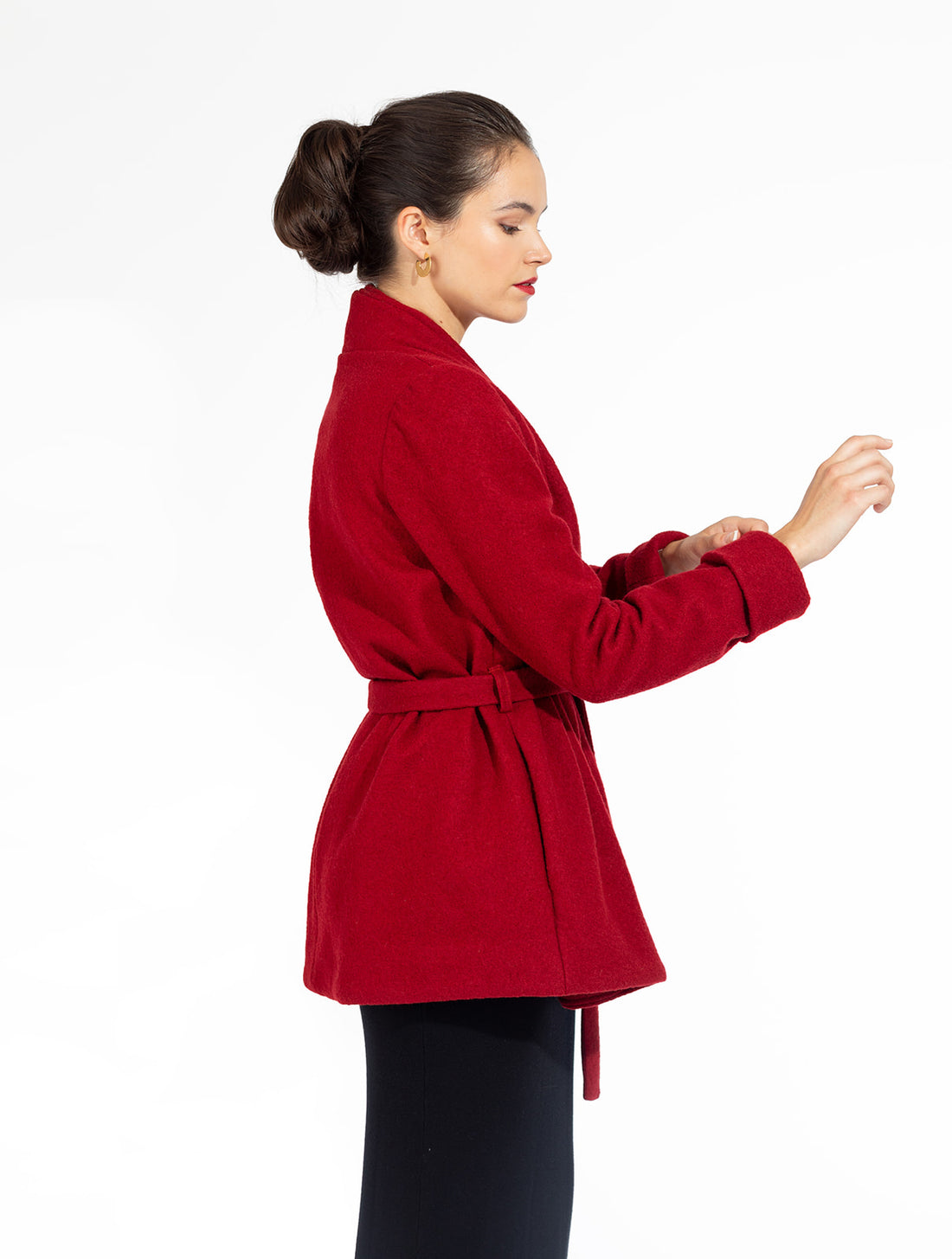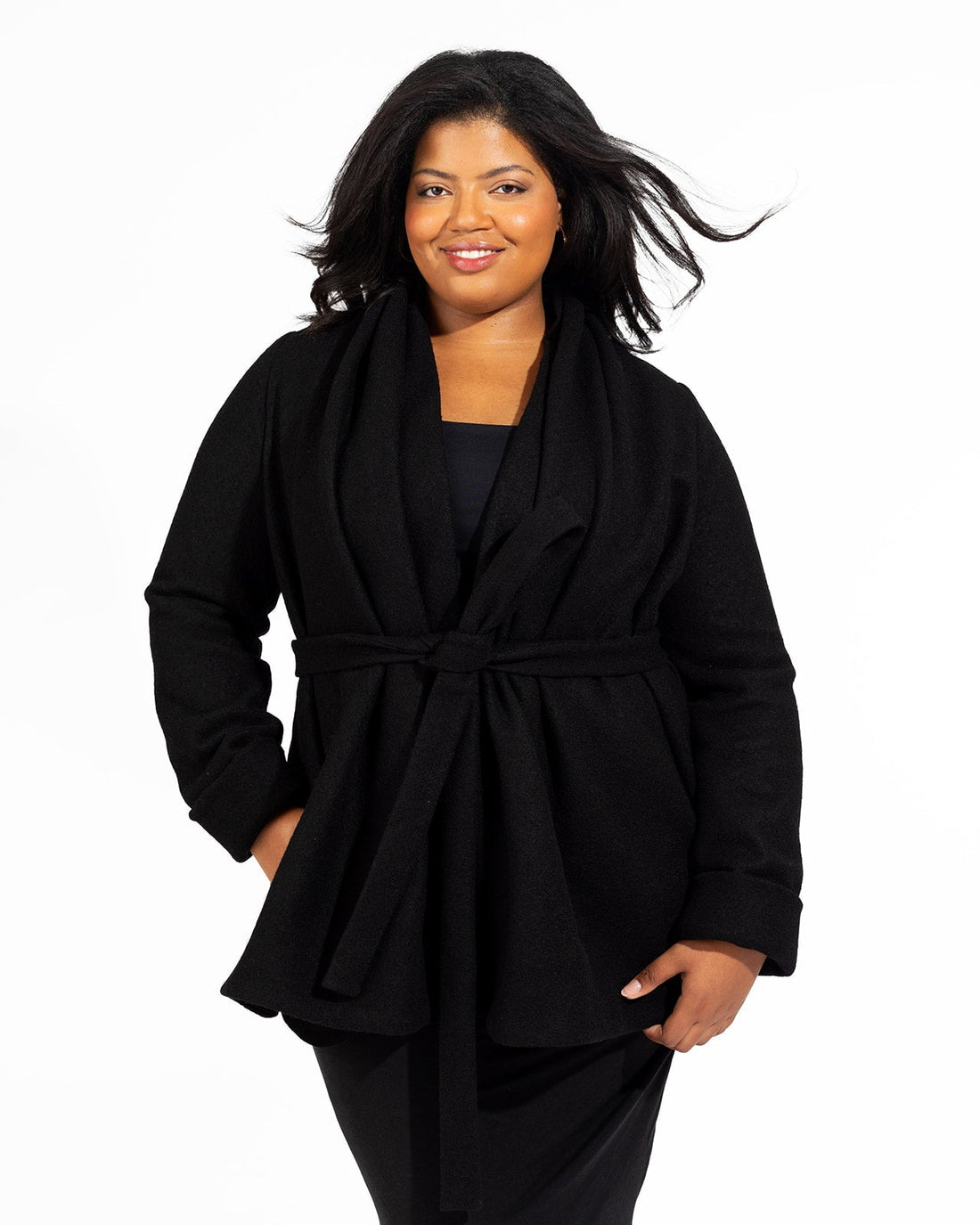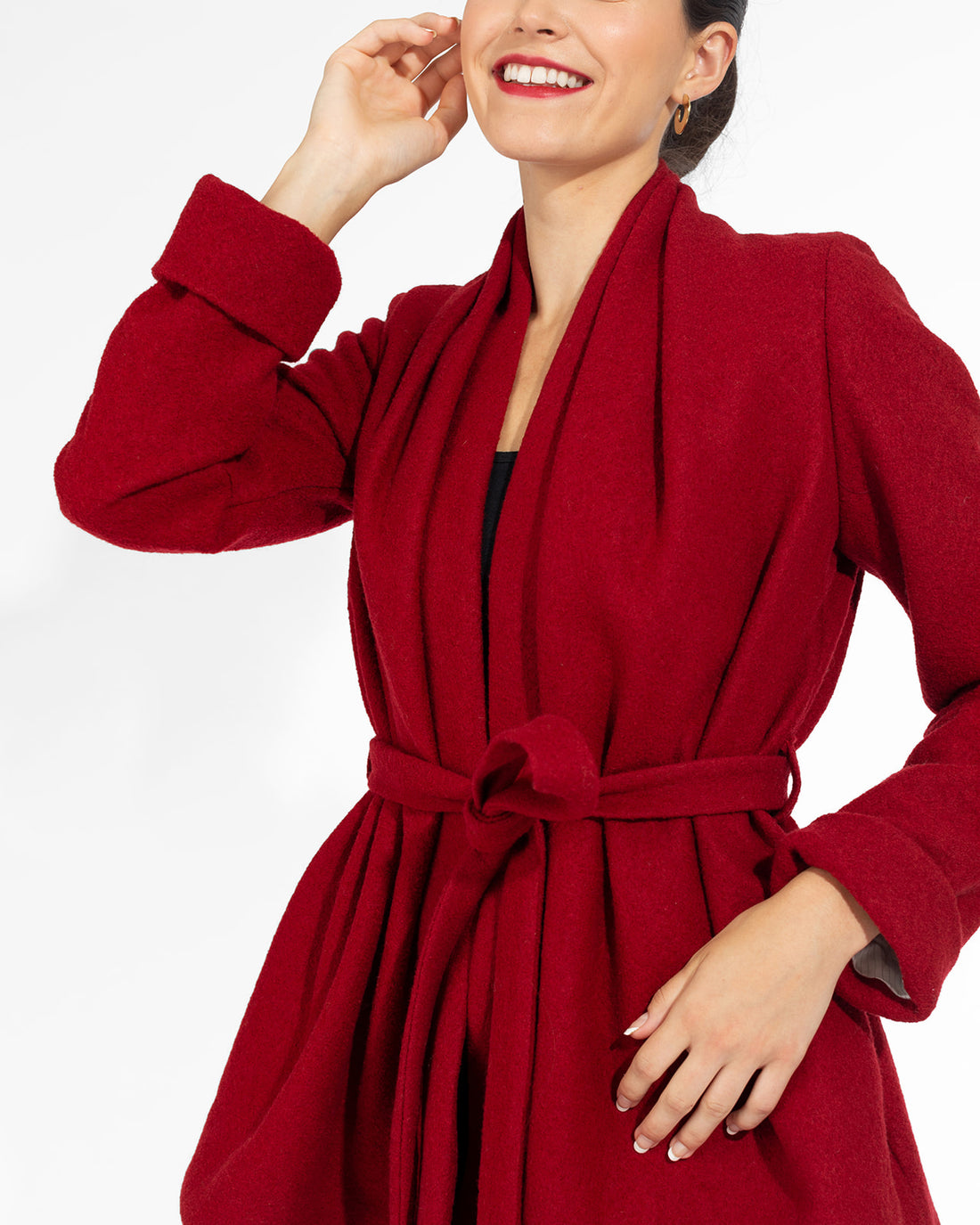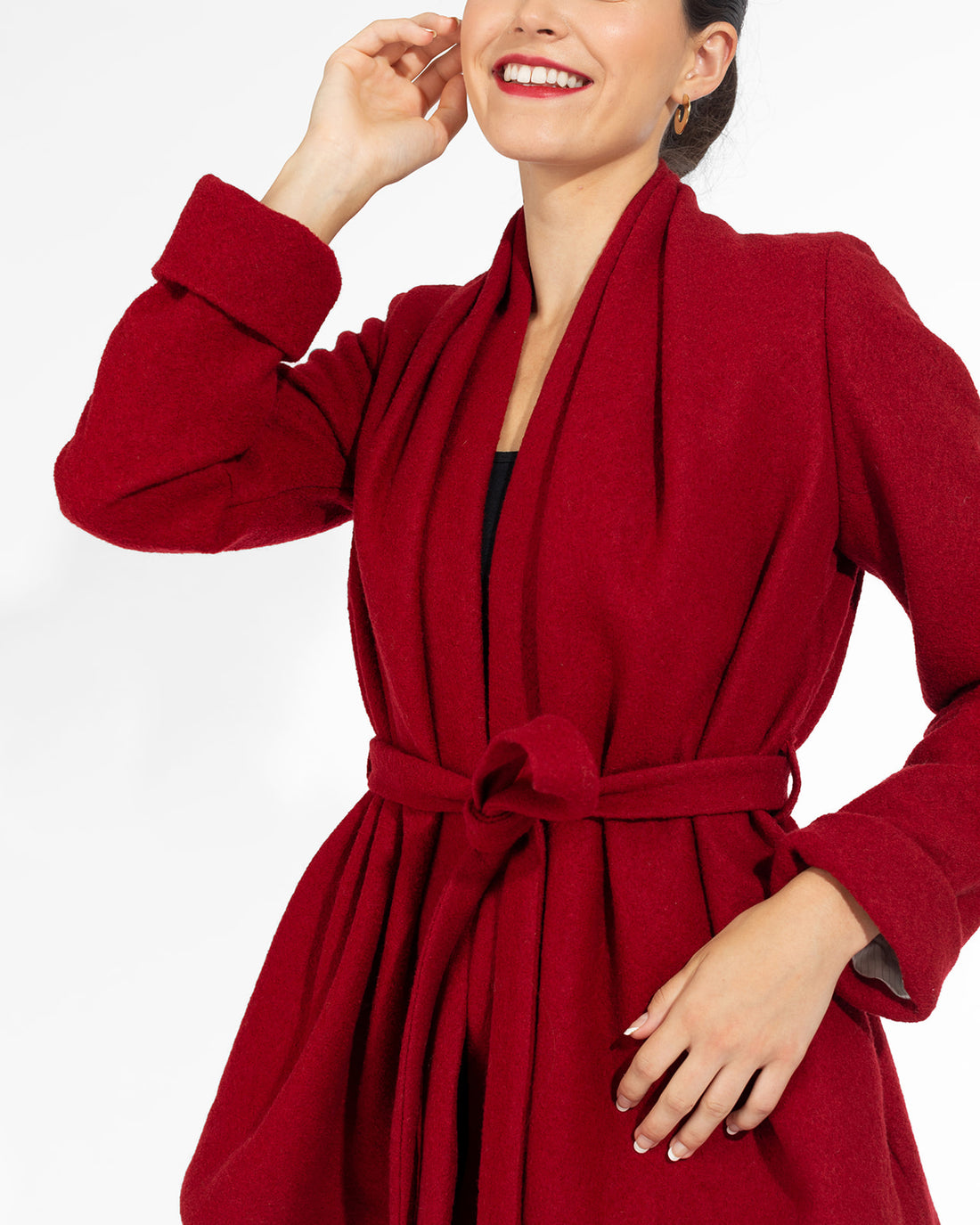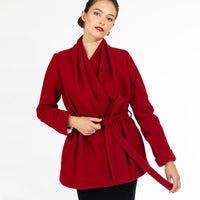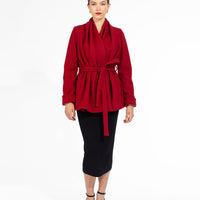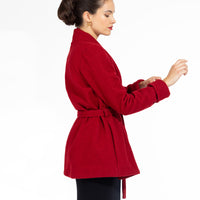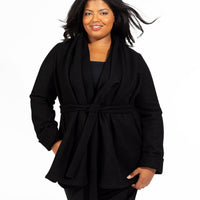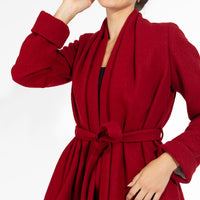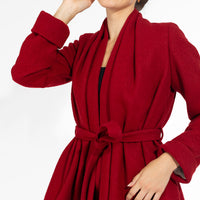 The Belmont Blazer - Cherry
Gorgeous Coat!
Wow! This coat is gorgeous! Stunning! I love the color, texture, and style. It's so chic! It can be worn in so many ways...with jeans, leggings, skirts, dresses and with sneakers, flats, heels, or boots! The quality is amazing. This classy coat will be worn and loved for many years!
Quality Handmade Coat
This coat arrives in a coat bag along with a sturdy wood hanger. I love the color and the fabric of this coat. It has a stylish inner lining and I like the magnet closure vs buttons. I also like the versatility of having the belt. The top of the coat that is behind the neck seems to be a little thick and gets into my hairline. The coat allows for light layers before the sleeves feel bulky. It has a very unique style that will set you apart from everyone else.
Stunning!
I treated myself to the Belmont coat in Cherry for my birthday, and it is STUNNING! The color is rich, the design is classic, and the quality is top notch. Get ready to be stopped because you'll receive so many compliments while wearing this coat!
Unique, soft merino knit multi use jacket
I ordered this in the pre-sale, and it showed up just last week..earlier than I expected! I'm 5'8" about 140#, broad shoulders and longer arms. This has adjustable sleeve length, allowing you to cuff them to your own specs. The weight is light/medium weight, merino that's beautiful. It works as a coat and heavier weight sweater plus the smooth liner that makes it easy to pull over any layer. I experimented with different ways to wear it when I took it out of the box, and it looks great tied or loose. It does cover my bum, so it's very versatile. Honestly, this delicious cherry red is a fabulous classic color that I'll have in my rotation for years. It's lighter than my wool peacoat, but perfect for winter layering and all but the coldest days. The draped front means it can pass as a dressy coat, too. I don't like a lot of wool items on my neck, but this doesn't irritate or feel itchy. Additionally, the presentation is lovely. Each coat comes packaged in a hanging bag, with a nice wood coat hanger.